Dataminers have leaked Fortnite X Batman collaboration including "Welcome to Gotham City" challenges.
Epic announced that the v10.31 Fortnite update would be coming a few hours ago, and the update files are now available to download.
As always, dataminers are hard at work leaking all the new files they find. Surprisingly, there are new items, challenges and cosmetics that confirm we'll be getting a Fortnite X Batman collaboration.
There were two batman items found in the files, an Explosive Batarang and a Batman Grapnel gun. The description of both items can be seen below:
Batman Grapnel Gun – Pull yourself towards a targer location and then deploy the Bat Cape!
Explosive Batarang – Batman's Batarang. Homes in on players and sticks to walls. Explodes if it detects enemies in proximity.
A number of Batman cosmetics have also been leaked including a spray and glider. There were 12 encrpyted files added in this update, so there's a chance we could see a Batman and Joker skin added to the game.Content continues below ad
Dataminer Lucas Yoshi also found "Welcome to Gotham City" challenges, which can be seen below: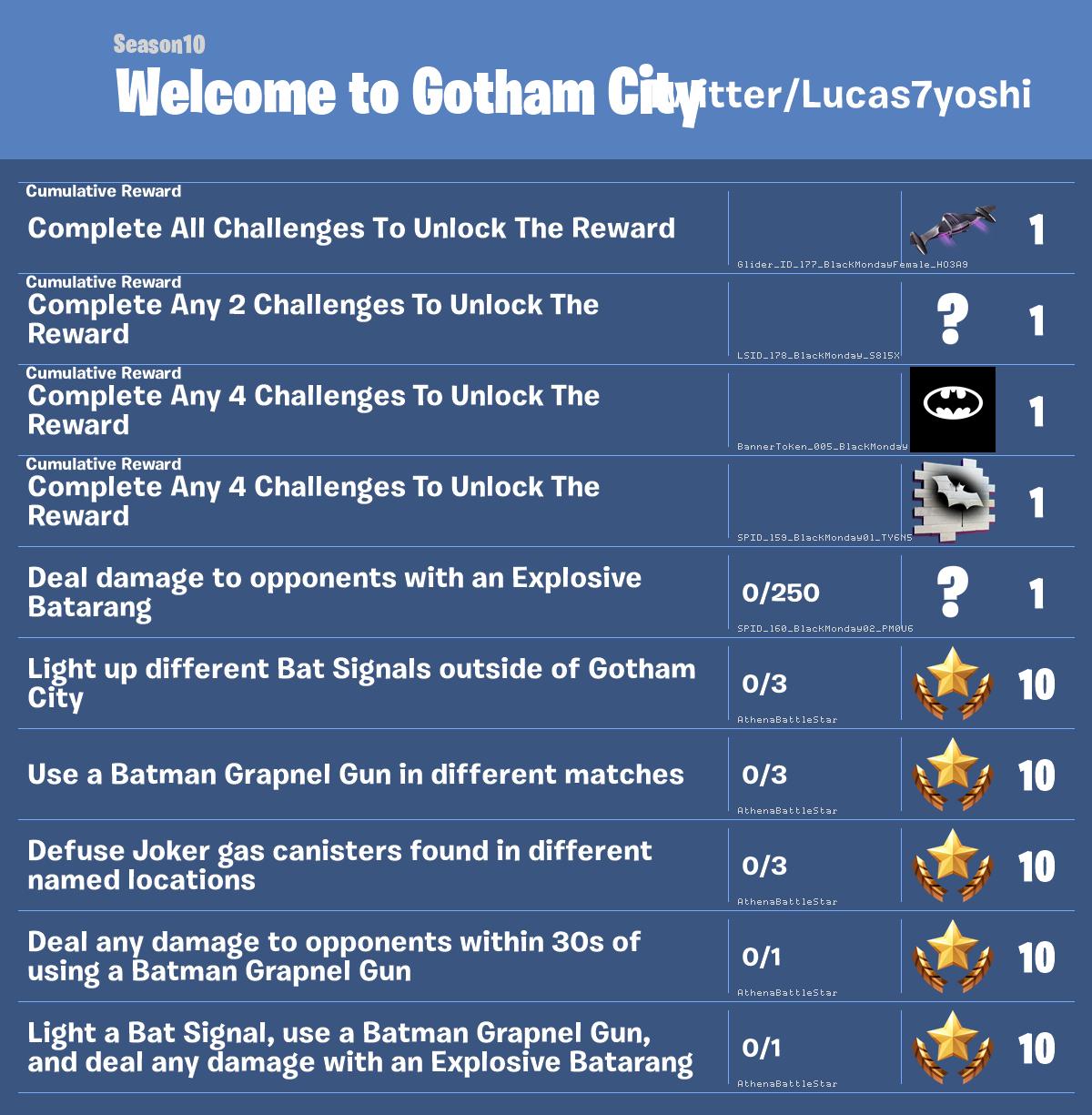 These challenges will likely go live at 1 PM or 2 PM BST. As always, we'll keep you updated when they're available.
Terms : fortnite leaked skins,fortnite leaks,fortnite batman event,batman day,fortnite batman crossover,when is batman day 2019.